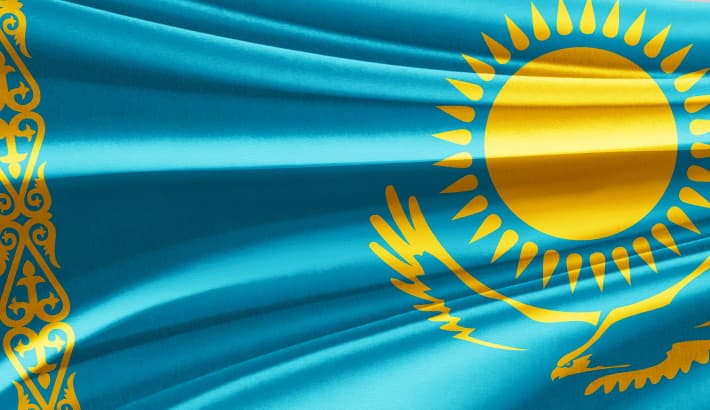 Shipping from USA to Kazakhstan
Meest-America delivers parcels to Kazakhstan by air to the address of the recipient.

In order to make shipping parcels easier for our customers, we have created a Meest Portal. Our portal is a website we developed to elevate your customer experience by offering a variety of user-friendly amenities.
If you register, you can start enjoying these time-saving benefits:
Estimate shipping costs.
Fill in shipping information, and CN23 customs forms – all online.
Locate nearest Meest agent or FedEx drop-off location.
Examine shipped packages information.
Review payment history.
Create a database for your regular recipient shipments.
For customers who live in the U.S.:
Starting April 1, 2022, parcels up to 1000 Euros per recipient can be sent to Kazakhstan without payment of import duty (without limiting the number of parcels per month per recipient).
Maximum weight of a parcel without having to pay additional import duty - 66 lb (30 kg).

It is forbidden to send medicines and supplements.

Any measurement of a box cannot exceed 150 cm (59 inches). Sum of lengths and maximum cross-sectional perimeter must not exceed 300 cm (118 inches).

Every parcel is insured with the company for $60.00. Any additional insurance will cost you 5% of the insured value.
Small packages and letters
Estimated Delivery Time
Weight
Price
15-21 days

up to 1 lb.

up to 2 lb.

up to 3 lb.

up to 4 lb.

up to 5 lb.

$22.00

$25.00

$28.00

$31.00

$35.00
*If you use our prepaid FedEx label for delivery to our office in NJ additional $10 will be applied

PARCELS: RATES AND DELIVERY TIME
Air Parcels

Price/lb

Delivery

Estimated Delivery Time

$3.79

$20.00

15-21 days
Prices shown above do not include the cost of delivery to the Meest-America office in NJ, pick up at the address or additional packing cost. Minimum chargeable weight of a parcel is 10 lb. The terms and rates are applicable to parcels shipped by sea and air from Meest-America's location in NJ or its agents who transfer parcels to Meest-America's drivers for shipping and final delivery.
Rates and transit time (with FedEx label)
Air Packages

Price/lb

Delivery

Estimated Delivery Time

$4.19

$25.00

15-21 days
FedEx rates shown are calculated for regular size packages. Regular-sized packages have the following dimensions: the largest side should not exceed 48 inches (120 cm); second-largest – 30 inches (75 cm); and the maximum physical or volume weight should not be greater than 66 lb (30 kg). For bigger packages, you will be charged more.
FedeEx additional charge for parcels more than 40 lbs:
40 lbs. + $10
50 lbs. + $15
60 lbs. + $20
70 lbs. + $25
* Minimum chargeable weight of a parcel is 10 lb. Maximum weight of a parcel using FedEx prepaid label - 60 lb (30 kg). Cost of shipping via FedEx from Western States of the U.S. is different. Estimated Delivery Time starts from the day of shipping from the U.S.
For customers who live in Kazakhstan
Terms and conditions for delivery of goods from U.S. online stores can be found here
IMPORTANT INFORMATION
Country-specific rules and regulations by origin and destination countries
\
Welcome to Meest website!
We noticed that your region has changed.
Would you like to be transferred to the local country page?
Please consent to the processing of your personal data