DIMENSIONAL WEIGHT
To determine the cost of shipping, the greater of the actual weight or dimensional weight is utilized.
The following is the formula for the dimensional weight
Length (inches) x Width (inches) x Height (inches) / 139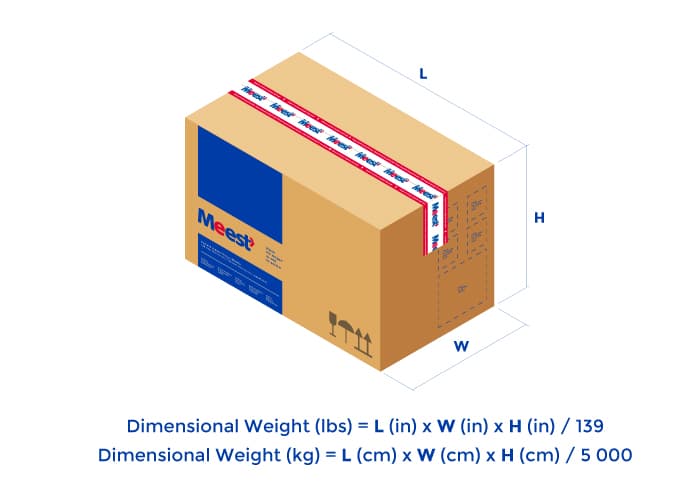 Welcome to Meest website!
We noticed that your region has changed.
Would you like to be transferred to the local country page?
Please consent to the processing of your personal data